Recycled Plastic Eastwood Ecosheet is the eco-friendly alternative to plywood.  This revolutionary product is manufactured from low grade mixed plastic waste that is traditionally extremely hard to recycle, and generally ends up in landfill.
The product measures 2440mm x 1220mm x 18mm (standard 8′ x 4′ ply size) and can easily be cut or machined.  The sheeting does not require treatment, will not rot and can be painted.  It is a lot more durable and impact resistant than ply.
It is ideal for formwork and hoardings, but has a huge range of applications and can be used for surfaces both indoor and out, integrated into furniture design or interior design as well as a vast range of other uses, some of which you can see below.
Recycled plastic sheeting used to cover office desks
Recycled plastic sheeting used as table tops in the courtyard of the
Royal College of Veterinary Surgeons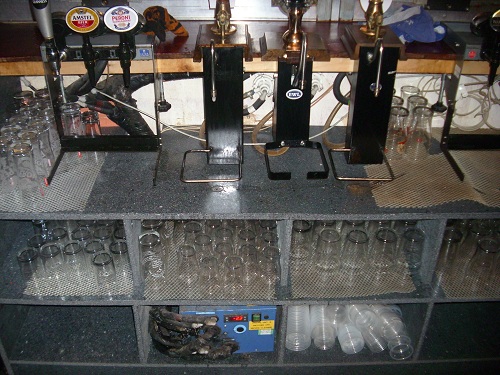 Recycled Eastwood sheeting used to create a back bar area that is impervious to moisture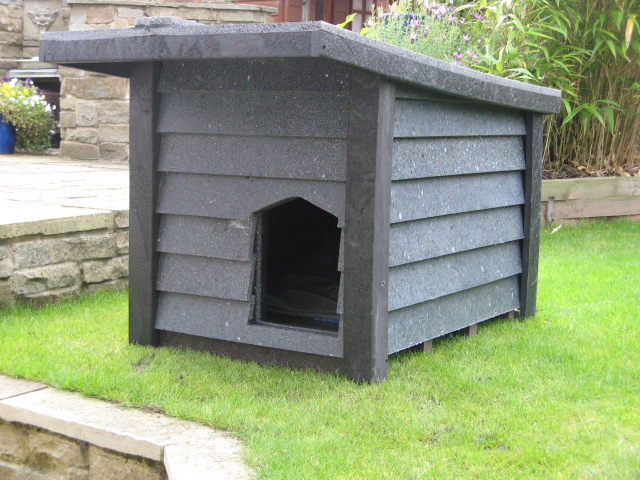 Recycled plastic sheeting is great as animal housing as their waste matter doesn't rot it at all
Here the recycled sheeting is being used to create climbing challenges in the form of "Roktagons", designed and built by Rokt Climbing Gym.
Recycled plastic Eastwood sheeting can be cut, drilled and screwed just like plywood